Teachers
What are the benefits
for you as a teacher
As a teacher, the ultimate goal is to teach students. Answering questions and discussing with students is a big part of this. To focus on this, we made a tool for you which is streamlined and efficient.
Increase efficiency with automation
Divide the work amongst your assistants with automatic scheduling. Assigning tickets to assistants resolves any issues of unanswered or double answered tickets, whilst keeping work from your schedule.
Help your students with statistics
We offer you a wide variety of statistics you can use to analyse the questions of students. This way you can find areas that students need more help with.
Frequency Labels

Seeing the labels that are used frequently, you can give general explanations to help all students.

Check the times

Finding times at which most students are active can help predict when questions are asked and when your team needs to be ready to help students swiftly.
Reduce hassle with internal staff discussions
There is a lot going on during a course, with different discussions going on all over the place. Internal discussions keeps the context within the conversation and help you and the TAs to communicate efficiently.
No external communication

Being able to discuss tickets with only the teaching team removes external communication platforms and provides reference for the future.

Reminder emails

Be notified when someone mentions you in an internal discussion to help each other and reduce response times.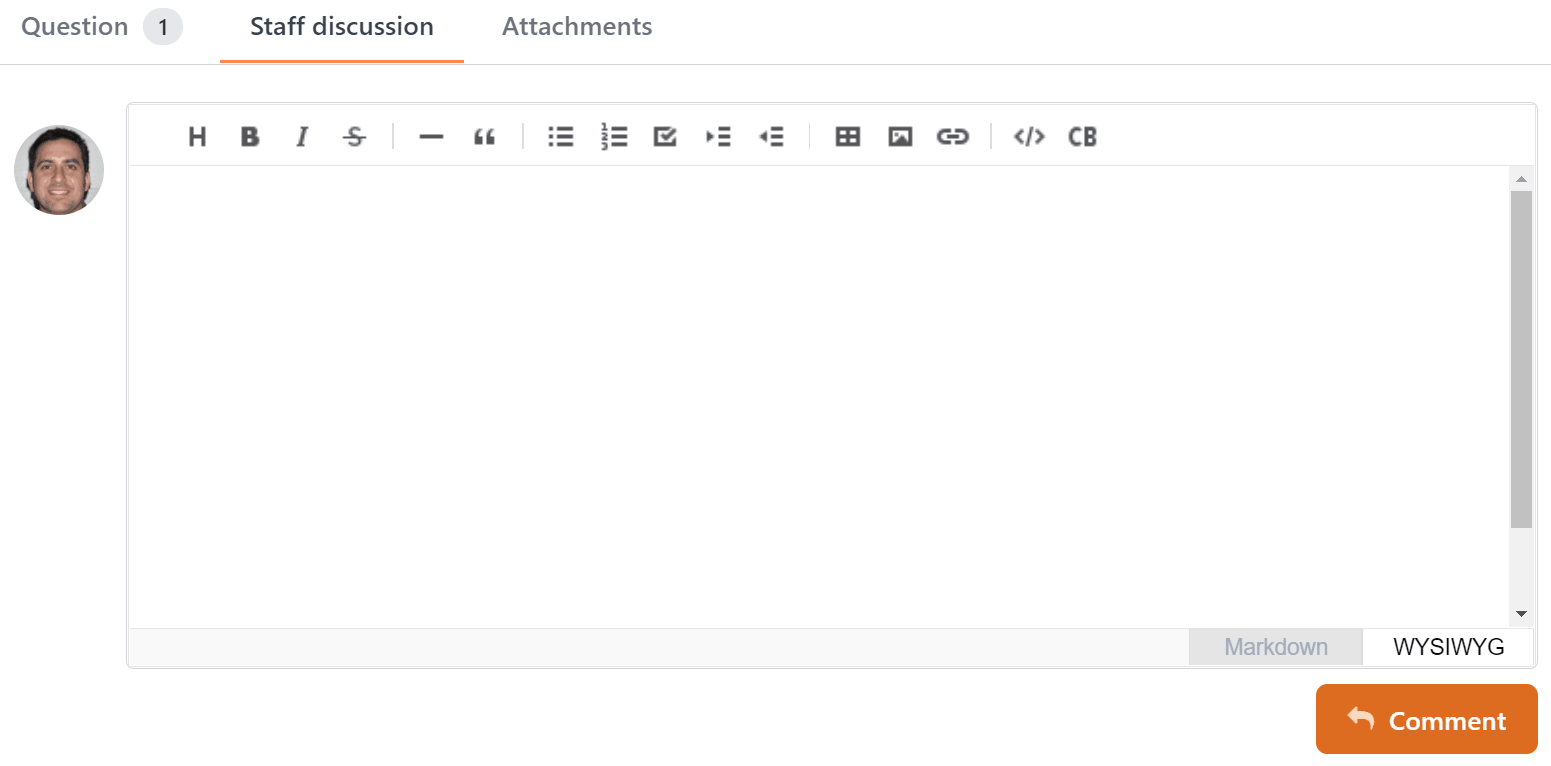 Seamless integration with popular Learning Management Systems